Intuitive Solutions for Your
Cardiovascular Practice
Leverage your data to unlock
opportunities for your practice.
Intuitive Solutions for Your
Cardiovascular Practice
Enhance clinical operations and
quality with a Cardiovascular specific
EHR for your practice.
Intuitive Solutions for Your
Cardiovascular Practice
Your complete solution for
cardiovascular diagnostic reporting
Benefits for Patients, Practitioners, and Organizations
Principal Care Management
Principal Care Management
Our holistic wellness platform streamlines the processes of preventive services with intelligent eligibility verification, automated patient outreach, and easy-to-use checklists, documentation, and billing and coding support.
Chronic Care Management
OMS C3® RPM Platform plugs seamlessly into your current workflow to help it work harder, guiding staff through care plan creation, simplifying patient engagement and automatically logging patient interaction time.
Remote Patient Monitoring
Remote Patient Monitoring
OMS C3® RPM Platform gives you the process, equipment and software to provide care where and when it's needed most – wherever your patients are – without burdening your workflow.
Collect real-time information about their at-risk patients without extra work for the practice.
patient retention at one year
patients find the product helpful
Chronic Care Management Made As Easy as 
1‑2‑3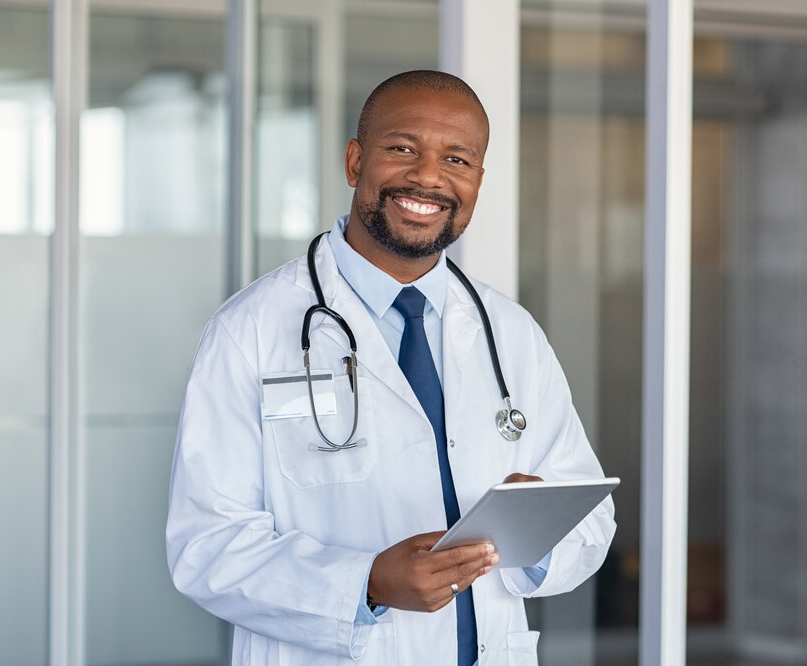 Take a Quick, 20-minute Tour of Our Chronic Care Management Software
During your demo, one of our experts will walk you through all the easy-to-use features within our award-winning software, including:
Examples of the individualized surveys your patients will complete

The easy-to-use dashboard that makes remote patient monitoring simple and efficient

Our Integrated system that allows you to easily track your time for billing purposes and maximize your reimbursement

Insights into new CMS regulations and the numerous CPT billing codes available to you for reimbursement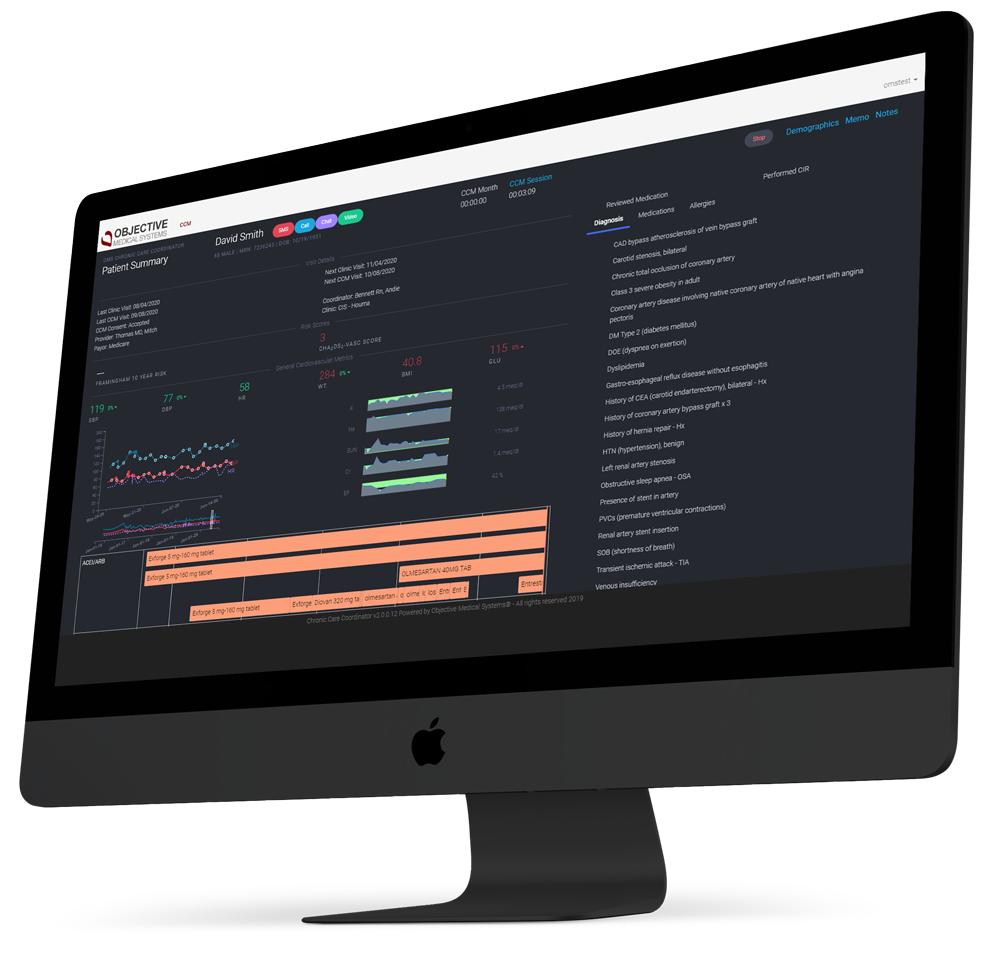 ""Objective Medical Systems has emerged as a medical necessity for our practice with its new-age medical software solution enabling our healthcare providers to continue to deliver the highest quality of care in this new era of ever changing requirements. Their application is easy to navigate and allows us to enhance our research capabilities.""

Dr. Craig Walker

Founder, President, practicing cardiologist, Cardiovascular Institute of the South
"This system is unique in which the application has a friendly user interface that is not cluttered and the workflow navigates well as compared to other systems I have used in the past. It also has allowed me to enhance productivity and quality which is the key when selecting a long-term solution for a busy practice."

Dr. Deepak Thekkoott

Interventional Cardiologist, Medical Director, Director of Interventional Cardiology, Cath Lab Services and Chest Pain Center, Lane Regional Medical Center
"The OMS reporting system has improved the way that we are able to get reports out much more efficiently. Our turnaround time for Echo and Stress reporting has definitely improved and we are receiving fewer calls for reports because they are available in the electronic medical record a lot sooner now. The OMS system has made a vast improvement in this area."

Natalie Shanklin-Steib

Cardiorespiratory Care Diagnostics Coordinator, Terrebonne General Medical Center
"We wanted a program that was strictly cardiology. A lot of other vendors, although they have cardiology content, lack the granularity that this program provides. It's also tailored and customized for a high-volume busy cardiology practice that sees thousands of cases a day across multiple sites."

Nick Benoit

Director of Health Information Management , Cardiovascular Institute of the South
Explore the Objective Medical Systems Technology Suite
Contact us to find out more.
Download our product brochure.